Apr 29 2017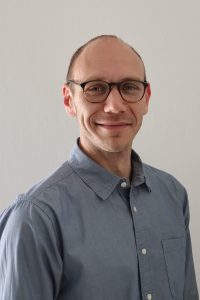 The first convener of Workshop 4 "Cultural Productions, Contentious Properties" is new to the OSI, as this will be Danilo Mandic's first visit to Osnabrück as part of the OSI faculty. He is currently a Postdoctoral Teaching and Research Fellow at the Centre for Law, Society and Popular Culture, Westminster Law School, University of Westminster in London. He received a doctorate in 2014 for a thesis concerning the relation between copyright and technology titled 'Copyright and Technology: Hearing the Dissonance' from the same school. In addition to copyright law, his research interests include, critical legal theory, art and law, senses, media and sound studies.
A forthcoming publication 'Listening to the World: Sounding out the Surroundings of Environmental Law with Michel Serres' is to appear in the Handbook of Research Methods in Environmental Law (Philippopoulos-Mihalopoulos and Brooks, 2017). He is co-editor of 'Law and the Senses' series (University of Westminster Press, 2017-2018). Danilo coordinates and teaches undergraduate and postgraduate modules in legal studies, with a particular focus on the intersections between law and culture, technology, entertainment, social media and property. Beside his research and teaching, he has been an author of several conceptual projects and installations with a focus on urban spaces, sound art, the relations between text and sound, and copyright.
His doctoral thesis investigates the discordant relation between copyright and technology, and redefines this relation by arguing for a new 'communicative' understanding of the (re)production and distribution of copyright works.  By drawing on information theory, the work of the French philosopher Michel Serres, media and sound studies, the study goes beyond the limitations of copyright's normativity and sets a conceptual basis for addressing the issues and re-articulating the relation between copyright and technology in a multi-disciplinary and critical manner.
No responses yet
Leave a Reply