Jun 27 2022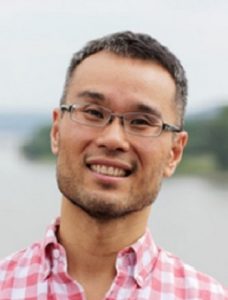 We are happy to announce Marco Wan as a member of the OSI 2022 faculty! Marco is Professor of Law at the University of Hong Kong, where he directs the Programme in Law and Literary Studies. He will be Visiting Professor at Corpus Christi College, University of Cambridge in Michaelmas 2022.
He has published widely on law and the humanities, especially law and literature and law and visual culture. His most recent book, Film and Constitutional Controversy: Visualizing Hong Kong Identity in the Age of 'One Country, Two Systems' (Cambridge University Press, 2021), examines how Hong Kong cinema engages with debates about rights, identity, and the rule of law. His first book, Masculinity and the Trials of Modern Fiction (Routledge, 2017), approaches literary trials in nineteenth-century England and France as scenes of reading that reconfigure the boundaries between literature and law; it was awarded the Penny Pether Prize from the Law, Literature, and Humanities Association of Australasia. Marco will convene a workshop with Laura Zander on the topic of interdisciplinarity.
Marco is currently working on a study of law and sexuality in East Asia, and is especially interested in the narratives – about identity, family, and history – that underpin legal judgments. The project is funded by a three-year grant from the Hong Kong Research Grants Council.
Marco is Managing Editor of Law & Literature. He has held visiting positions at the University of Cambridge, the Käte Hamburger Center for Advanced Study in the Humanities "Law as Culture", and the National University of Singapore. He obtained his PhD and his first law degree from Cambridge, his LLM from Harvard Law School, and his BA from Yale University.
No responses yet
Leave a Reply